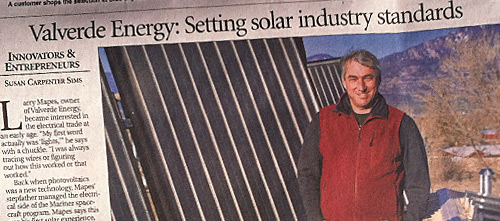 Larry Mapes, CEO and founder of Valverde Energy, is the subject of a feature article in the Taos News business section. Read more about solar heat and solar electric in Taos, Los Alamos, Santa Fe and Espanola here.
Photograph by photographer and Taos web designer, Susan J. Preston.
Download a copy of Northern New Mexico Connect, in which Larry Mapes is featured for the award he won for ThermaSun. Click to download PDF.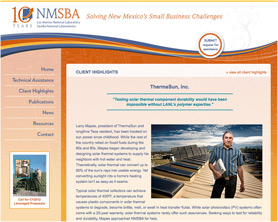 Read about Larry Mapes in an article at New Mexico SBA.